AQAP 2110 certificate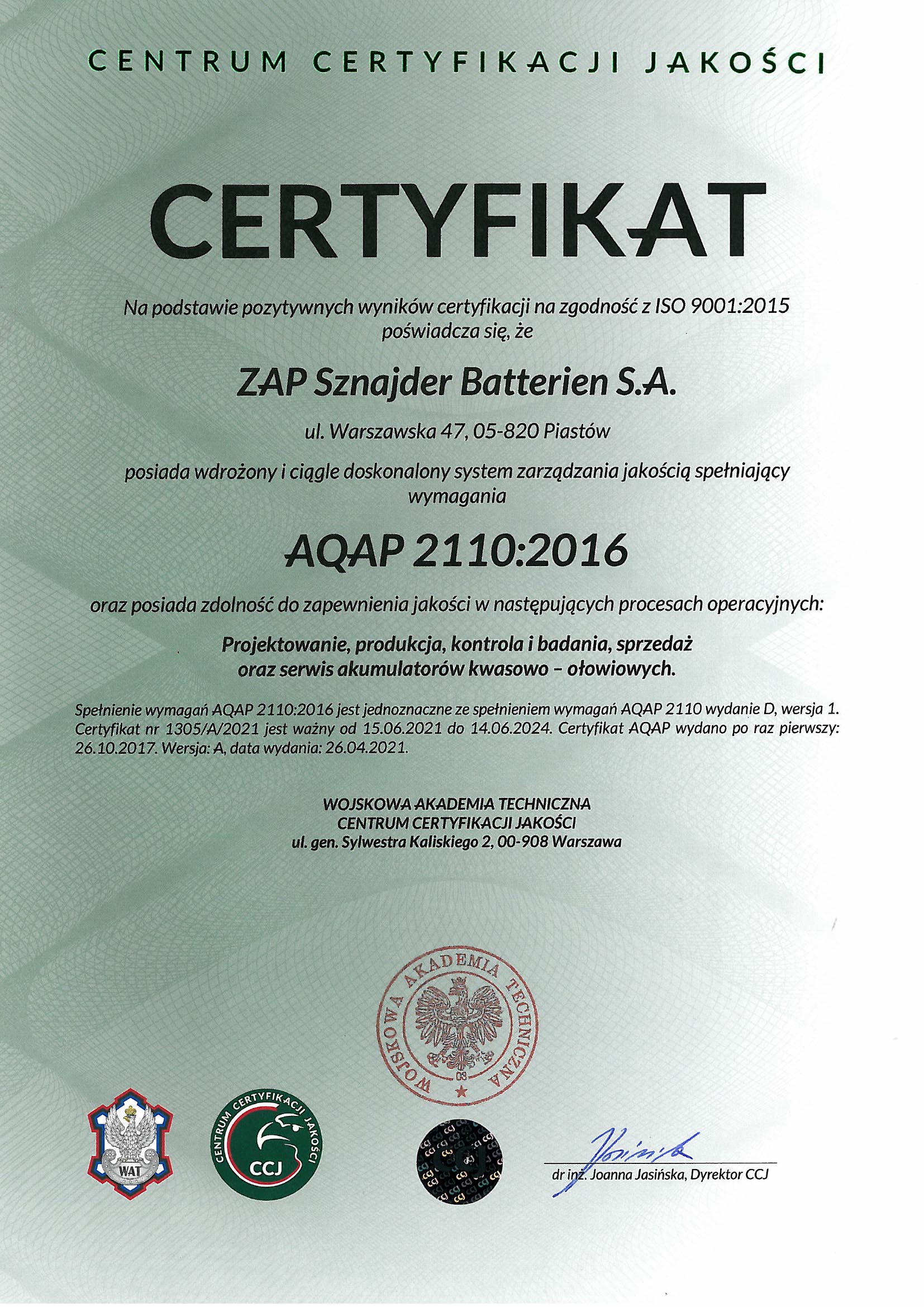 AQAP - Allied Quality Assurance Publication is an allied quality assurance system for deliveries to NATO forces.

ZAP Sznajder Batterien S.A. has implemented, has been certified and applies AQAP 2110: 2016 "NATO requirements for quality assurance in design, development and production"

As a result of certification for compliance with AQAP requirements, a condition necessary for the sale of products to the army both in the country and in the allied NATO countries is met.
---
IATF 16949 certificate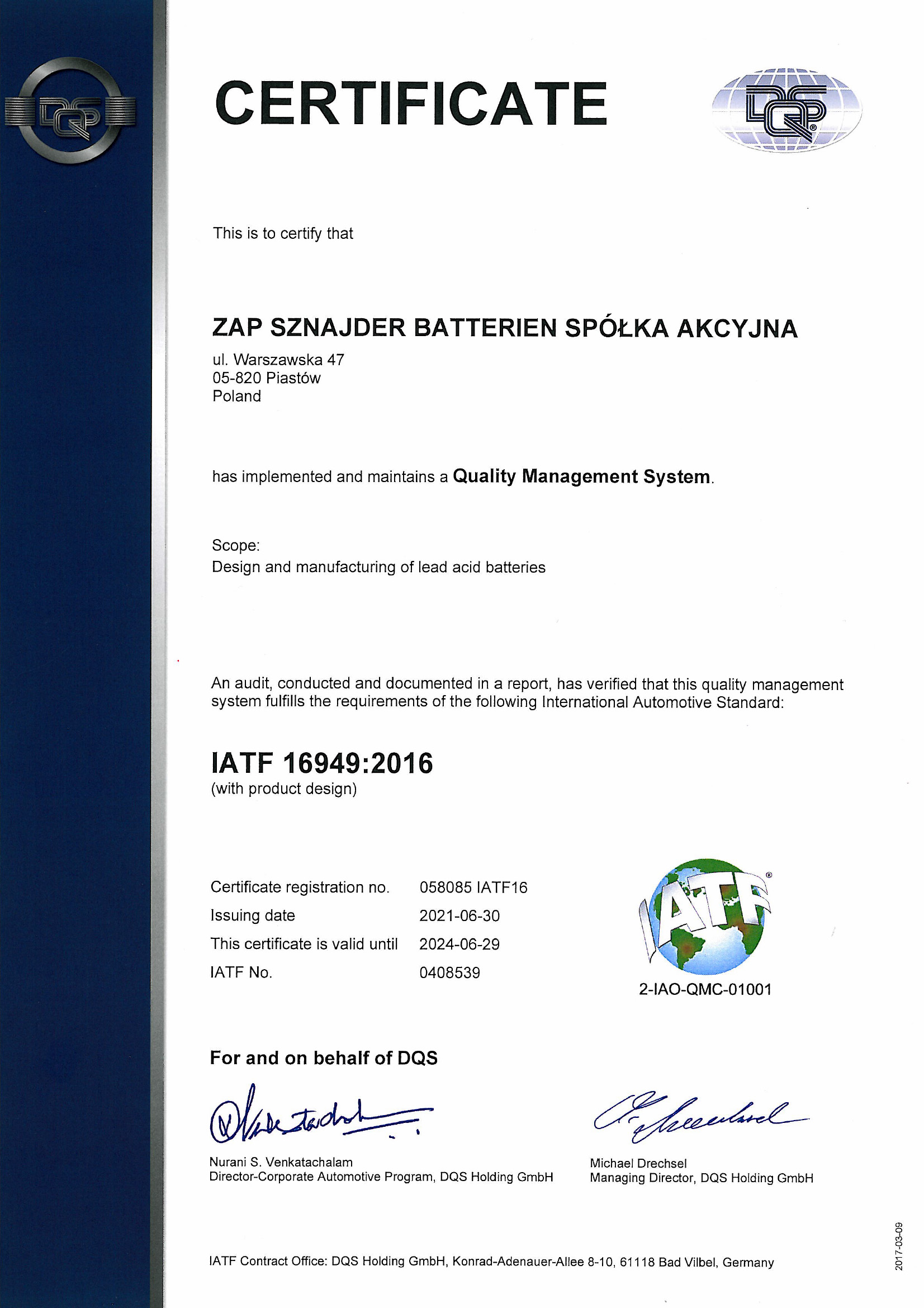 The key factor of the world's economy is the quality of products offered to customers. More and more people make their choice judging mainly on the quality of goods and services. Only by meeting this precondition can the manufacturer offer goods and effectively compete on the Polish and the very demanding foreign markets.
---
 ISO 9001 certificate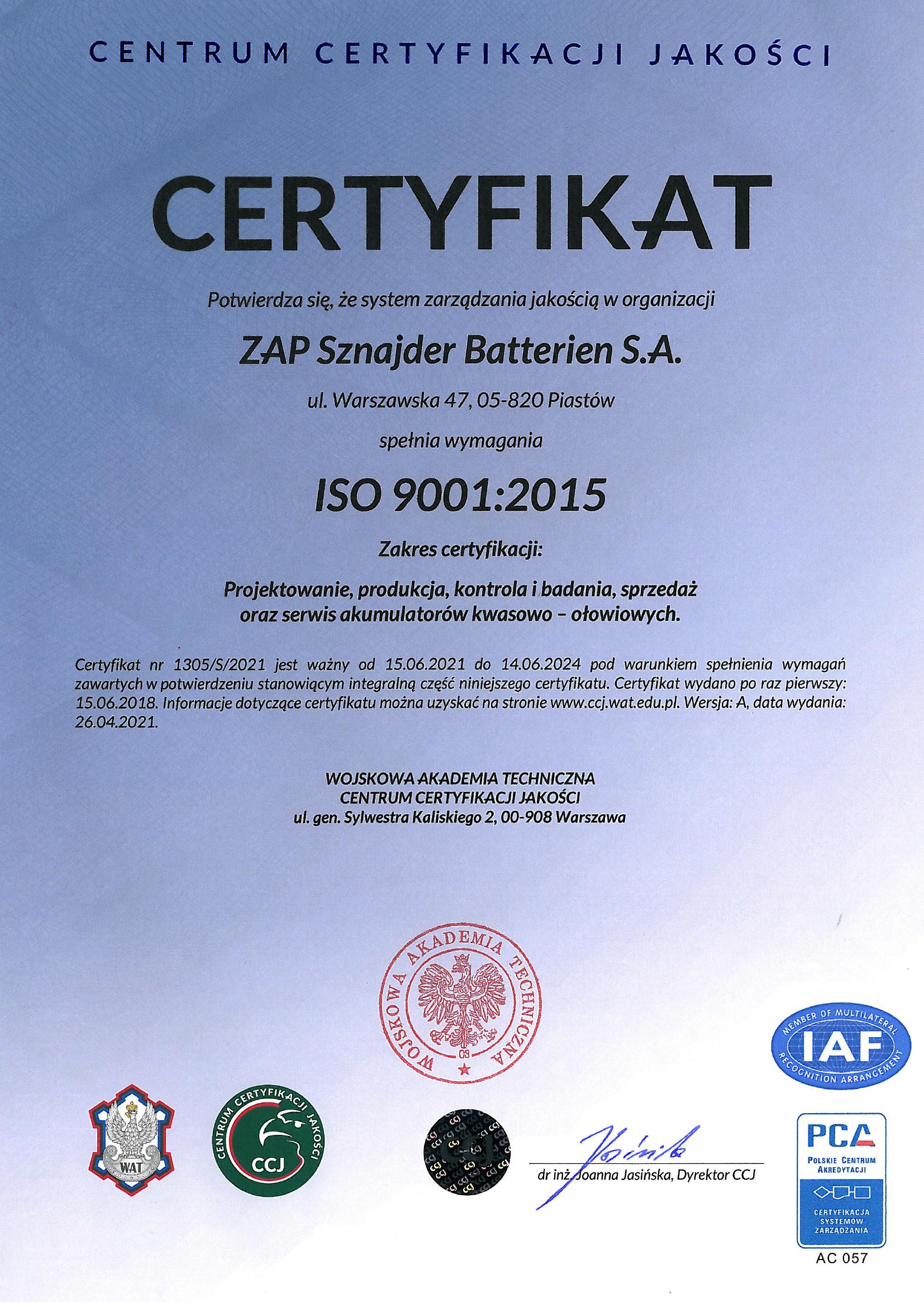 The certificate confirms the fact that the quality management system of designing, development and production is compatible with the world standards. This is guaranteed by laboratory testing and research carried out at ZAP. As a result we offer high quality products that meet the requirements of our customers.
---
 ISO 14001 certificate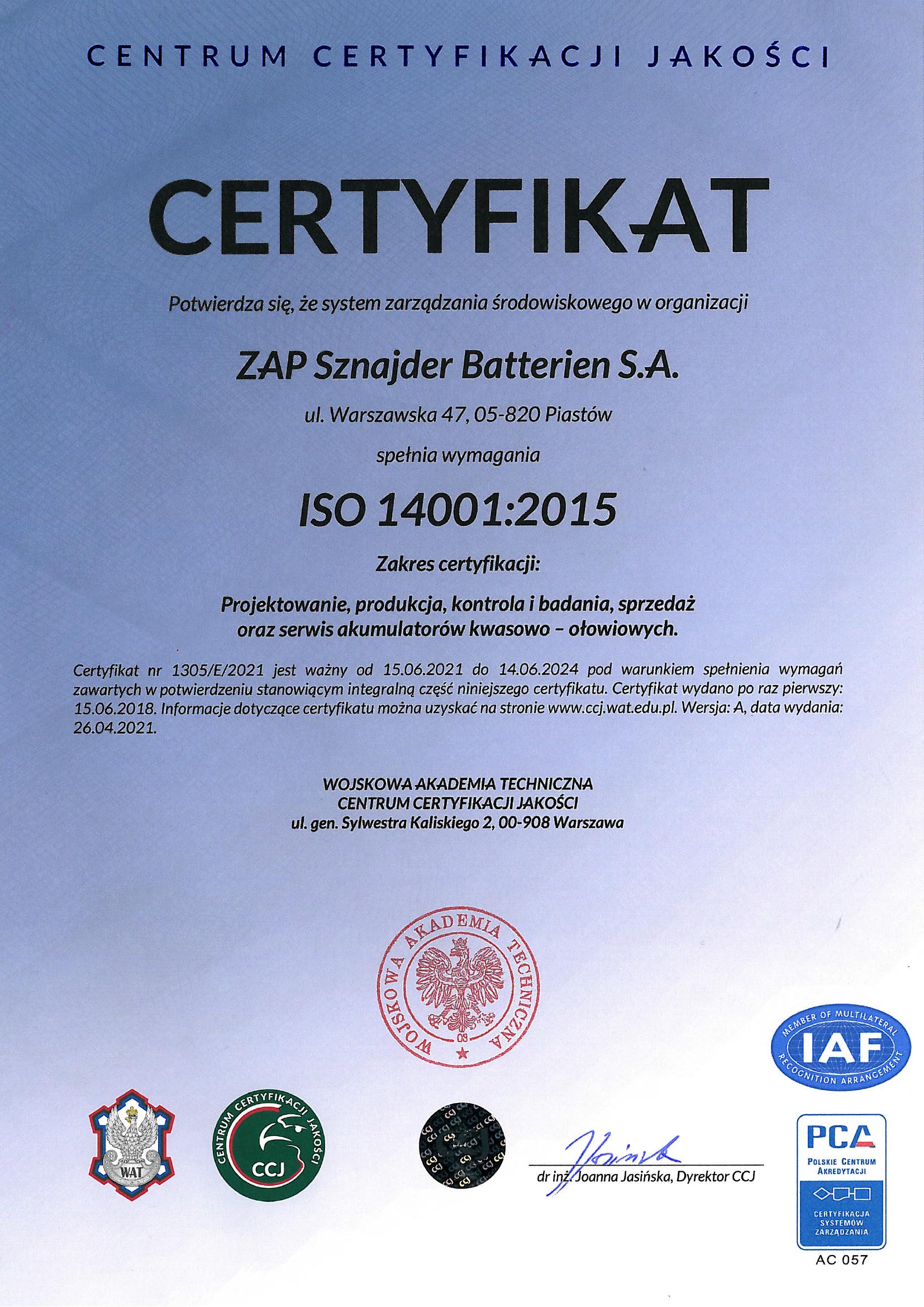 The certificate confirms that the activities of ZAP SZNAJDER BATTERIEN S.A. with respect to the environment production are carried out in accordance with the approved Environment Policy.
---
 EAC certificate

The certificate confirms that the quality of ZAP batteries meet the requirements of EAC standards.